Fund a Program
Fund a Program
Help kids in your community by donating a Starlight program to your local children's hospital.
National Reach and Local Impact
Starlight is America's broadest reaching charity focused on sick kids. Delivering programs to 592 children's hospitals and medical facilities, Starlight impacts 2.4 million kids, many of whom live in your local community. When you fund a program, you can customize your gift to go directly to a children's hospital in your local area, ensuring local kids receive the boost they need when they need it most.
Happy Kids Heal Faster
Starlight works to make children's hospitals easier places for kids to be. Our programs distract from endless pokes or pain, inspire imaginations and ease boredom to help kids feel better. When kids are happy, they are more motivated, focused, and driven to overcome challenges.
Which program would you like to fund?
Starlight Virtual Reality
$1,800 to fund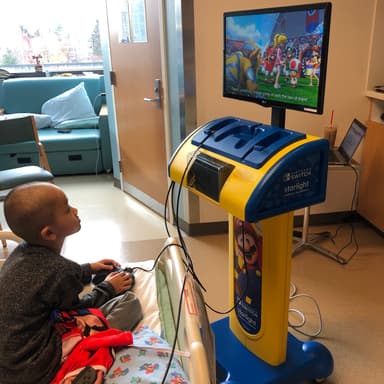 Starlight Nintendo Switch
$5,000 to fund
Starlight Nintendo Switch, Handheld
$1,600 to fund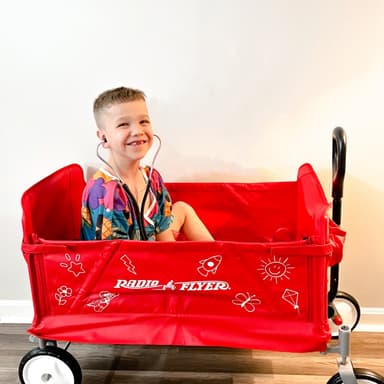 Starlight Radio Flyer Wagons
$200 to fund
Your funding pledge:
$0
Please complete the form below and a Starlight staff member will contact you to get started with the process of funding a Starlight program. Want your program to make an impact in your community? Provide your zip code and we will work with you to identify a local hospital in need of Starlight programs.